Charlotte Oren
The Mankato Free Press carried Charlotte's obituary in the Valley Section of the Thursday, January 25, 2007, edition. The four Nickel Boys acquired a copy on their June 2007 travels through southern Minnesota.
---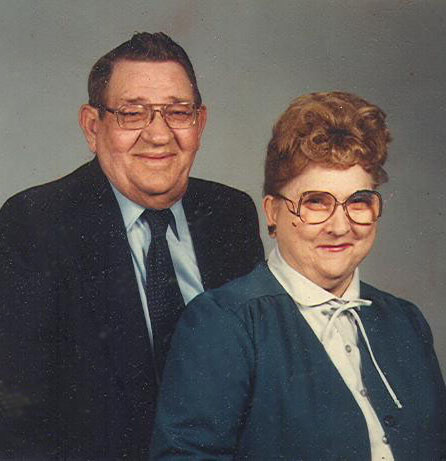 MANKATO, MN — 94 year old Charlotte Mueller of Mankato and formerly of Eagle Lake died Wednesday, January 24, 2007, at Immanuel-St. Joseph's Hospital in Mankato. A private family service will be held at Lake Hanska Lutheran Cemetery, rural Hanska. The Pilgrim Funeral Home, Madelia, is handling arrangements.
Charlotte was born July 21, 1912, in Hanska to Julius and Pearl (Harbo) Oren. She attended Mankato State College and the University of Minnesota, receiving her teaching degree. She married Ernst Mueller on July 21, 1939, and they lived in Eagle Lake. She taught school in Milroy, Waseca and Mankato. Charlotte served as Clerk of Eagle Lake many years, worked with 4-H and Campfire Girls, played flute in the Mankato Symphony and enjoyed theater arts. She was a member of Our Savior's Lutheran Church in Mankato.
Charlotte was preceded in death by her parents, her husband in 1986, and a brother, Russell. She is survived by nieces, nephews, cousins and many friends.